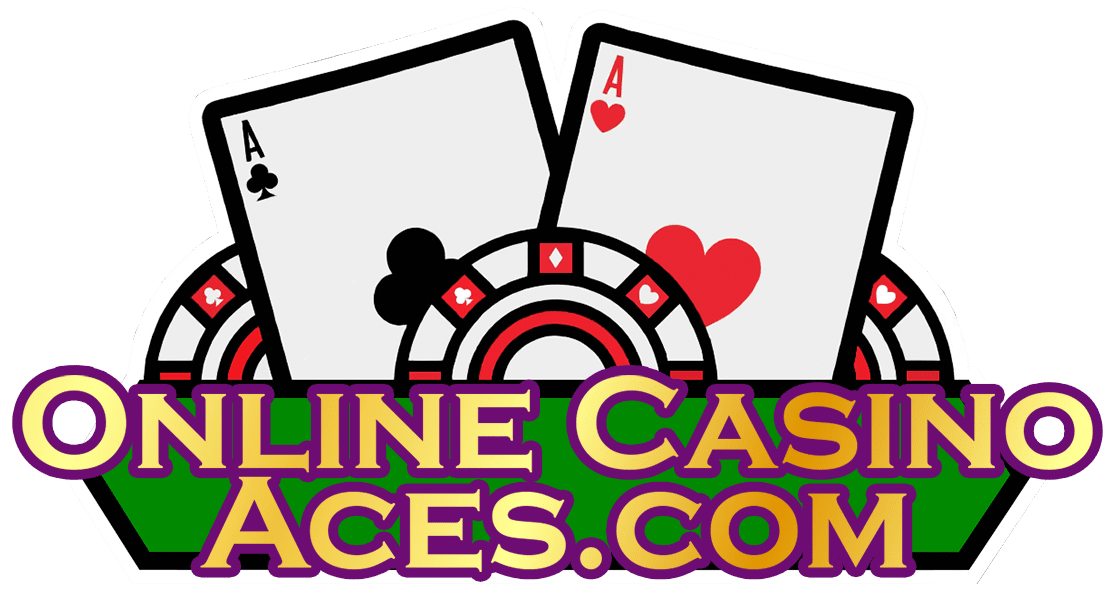 How to Choose the Least Volatile Slots Online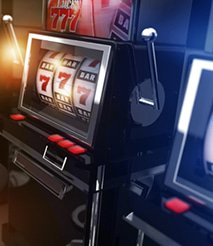 Slot players have different criteria for choosing the games they play. Themes, number of reels, bonuses, and jackpot amounts are among the most common features players look out for in a game. All these are important aspects that help you find entertaining titles.
Aficionados of the online game often go for more technical criteria of choosing what games to play. RTP and slot volatility are two aspects that go hand in hand. The thing is, most players focus on RTP and leave volatility out. Volatility is just as important as the return to a player because it indicates how much you are likely to win in one session of gambling.
What is Volatility?
Volatility, which is also known as variance, refers to the pattern with which virtual slots payout. Low volatility can be attributed to three main factors; how frequently the slot pays players, the total sum of payouts, and the risk involved in playing the game. A low volatility slot is defined as a game with low but frequent prizes. While the wins are not significant, the slot keeps giving players small rewards to keep you playing.
How to Identify Low Volatility Slots
There are several traits that define the least volatile slots. Sometimes it's not easy to find information on the games, so you might need to find it out for yourself. Here are some of the features to look out for when playing.
Multipliers
Multipliers increase a slot machine's volatility. That's because a multiplier symbol stacks up the wins. Such games would only result in huge payouts when the multipliers are in the right spots, a thing most players consider undoable.
Low bet limits
Online slots often come with betting limits. The least volatile slots let you place wagers with low amounts. Such games often let you place wagers for less than a dollar. That's because you expect to win more times with more ways to play.
More Lines
Slots with more lines mean that you have a higher chance of getting winning combinations. However, pay-lines are smaller. You get more hits but with smaller winnings when you play this kind of slot. The big hits are few and far between and never come in some instances.
Games Have Low-Paying Features
You might have played a 3D slot machine with lots of features that have low rewards. This is one of the obvious indicators of a low-paying slot machine. Bonus features that don't pay significant rewards take on a similar pattern as the least volatile slots.
When Should You Play Low Volatility Slots
The least volatile slots are best suited for your bonuses. Most casinos give players a choice to play low volatility slots for their bonuses. Games like these are perfect for beating the wagering requirements at a casino. These kinds of slots are also perfect for players looking to manage their bankroll better. You have better chances of winning some extra cash to add to your bankroll by playing these slots on a low bankroll. On the flip side, you would have to play more games before landing a single win if you opted to play high volatility slots.
Top Titles for the Least Volatile Slots
If you are a player who is okay with low-paying slots that give frequent rewards, the low variance slots may be the thing for you. Here are some of the top low variance slots you should be playing. The titles feature the best graphics and bonus modes in their class.
Starburst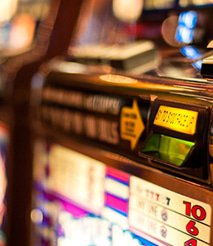 Starburst is the quintessential model of the least volatile slots. No list of low variance slots is complete without this title from NetEnt. One of the most captivating slot titles, used by most casinos for their free spins and other bonus rewards, Starburst takes on a cosmic theme with top-of-the-range graphics and lots of bonus rounds. The slot is one to play when you want to enjoy the thrill of frequent wins. Since its release in 2012, the slot continues to gain more devotees among online players.
Starburst features five reels and ten pay-lines. With fast-paced action and the unique Both-Ways win game mode, Starburst ranks highly for the slots least volatility. The Starburst symbol acts as the wild symbol in the game and gives free spins, among other prizes.
Enchanted Garden II
This is an exquisitely designed virtual slot from Real Time Gaming (RTG). The game provider is known as one of the best studios to produce virtual slots. The game's second installment immensely improves the first game, adding more bonus rounds and a range of game modes. The slot features five reels and 25 pay-lines. A fairy princess is the wild symbol that triggers a bonus round when it appears on one of the lines.
As a game that is one of the least volatile slots, the slot pays out more frequent yet modest wins. Players like the game because they can play for longer periods without breaking the bank.
Thunderstruck II
Thunderstruck is arguably one of the most popular slot titles from Microgaming. As the sequel to the first release, Thunderstruck II went above and beyond in outdoing the first game. A 5-reel slot, Thunderstruck II has kept players spellbound for a decade now. The slot features 243 ways of winning with bonus rounds that reward you with free spins and multipliers. With RTP at 96.1%, Thunderstruck is sure to give players all the action they need.
Blood Suckers II
Bloodsuckers II is yet another follow-up to a massive hit in the online gambling industry. The second game enjoyed rave reviews upon release and continues to thrill slot fans even today. One of the major releases from NetEnt, the game has a cult following. A lovely layout and inspired graphics are some of the main attractions for this 5-reel slot.
Players also like the game for the high RTP of 97%, which is quite generous. The game features 25 pay-lines with wild and scatter symbols that win you free spins and cash prizes. A high RTP and low variance give you more winning possibilities, which is one reason the game has such a huge following.
Conclusion
Playing the least volatile slots keeps things fun even if you don't get to hit that pocket-rocking amount at top rated online casino sites. You want to play your low volatility slots at the top casinos because you have higher chances of getting more bonuses. Players who choose this type of slot should gear up for a fun time because they consistently hit a winning combination. As such, these serve as the perfect way to blow off some steam after a long day's work.